POBJOY BLOG 04/03/2020
Exploring Art In Jewellery

When we were planning our current website we inevitably had to consider a myriad of key factors; general layout and ease of navigation for our customers, rapid page download speed, comprehensive visitor information, ultra-secure payment processing, product specifications, company information, product images, customer resources and so on.
As any web designer and 'e-tailer' will attest, the visual appearance of the website is only part of the challenge and even then it is essentially a work in progress! Based on feedback from customers and visitors, the need for minor tweeks and improvements must be embraced to perfect the overall customer experience.
However, what we were also determined to do was to create something subtly different in addition to our high definition product images and text, while at the same time being conducive with our E-Boutique and resonate with our visitors and customers.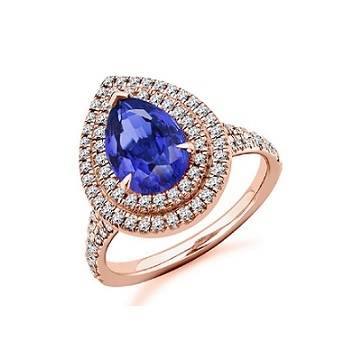 This is what informed our decision to introduce contemporary artworks within many of the site's collection pages - the rationale being what we consider to be the inherent relationship between items of fine jewellery and fine pieces of art. Observation, imagination, exploitation of colour, the use of varying mediums, styles and expert techniques pervade the creative processes in both.
Similarly, the appreciation of both skills is partly subjective and the rich diversity something to be celebrated.
The enduring popularity and engagement with quality works of art and items of fine jewellery assure the owner and observer years of pleasure and enjoyment. While there maybe a much greater degree of intrinsic value in a diamond necklace, the real value is in the overall piece and it's finsihed aesthetic.

All artwork shown is of oil on canvas exclusively for Pobjoy Diamonds & Fine Jewellery