The process of buying an engagement ring from Pobjoy Diamonds remotely was made very comfortable and we are both delighted with the result.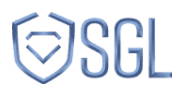 Our two tone diamond rings come with an optional certificate by Solitaire Gem Labs.
They are an independent international laboratory that provides professional gemstone identification and grading services to the gems & jewellery industry worldwide, through its centres in London, Dubai and India.The reports have a unique barcode which enables you to scan and go directly to the SGL website.
Although white gold and platinum have grown in popularity, yellow gold is both classic and highly desirable for it's rich and luxurious feel and appearance. The colour of yellow gold provides a beautiful juxtaposition to the solitaire diamond and is sure to never go out of style. Our gold ring mounts are in 18K gold which we recommend due to it's ability to withstand regular wear over many years and can be repolished as required.
WHITE GOLD, PLATINUM & PALLADIUM
White gold has a certain look and feel which keeps it in demand and has a highly polished finish. Platinum and palladium also appear white but are more resilient to knocks and general wear and tear than gold, while both metals are also hypoallergenic. Platinum weighs more than gold while palladium weighs less. White gold will loose some of it's colour properties over time and should ideally be refinished every two to three years.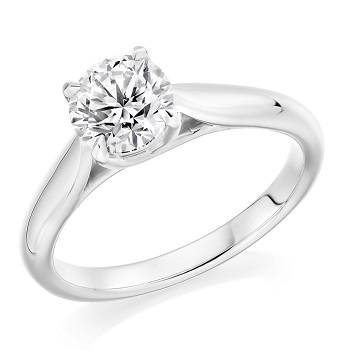 Occasionally known as red gold, rose gold exudes warmth and character. It is extremely adaptable to all tones of skin and has become an increasingly popular choice in recent years. It is a particularly attractive colour and works extremely well when combined with a sparkling solitaire diamond. 18K rose gold is typically made up of 75% natural gold with 25% copper and other alloys, the more copper the "redder" the appearance.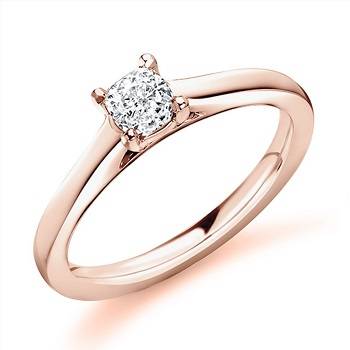 HOW DO I CHECK MY PARTNER'S CORRECT SIZE?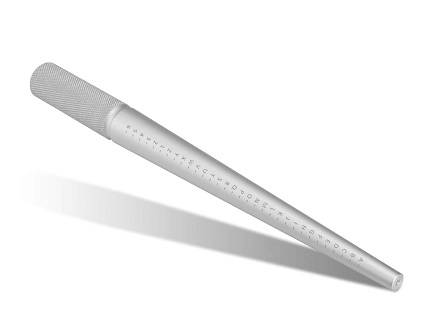 Many of our customers plan on making the engagement proposal a surprise. The challenge quite often is in establishing your partner's correct ring size without raising suspicion.
Our sizing guide and ring conversion table is designed to help.
Of course if the surprise element is not an issue you can always arrange to visit us with your partner to get the correct size first.
If you cannot think of a convincing excuse to measure your partner's ring finger you may use an existing ring to gauge this. Remember that it must be a ring that already fits comfortably and is worn on the wedding ring finger, traditionally next to the "little finger" on the left hand.
Please note that a solitaire diamond ring tends to have a relatively narrow band such that if comparing to an existing ring with a wide gauge the correct ring size to go for will be half a size smaller.
WHAT IF I GET THE WRONG SIZE?
Don't worry - we have it covered! Our service includes a re-sizing of your ring with our compliments if it doesn't fit exactly as it should do.
Baguette, emerald, large round brilliant cut, pear and heart shaped diamond solitaire rings can be made to order. We have dozens of different mount designs which can be adapted and set with the diamonds or coloured gemstones of your preference and sized to fit.
We can also source larger sized or unusually coloured diamonds. Your ring will be as bespoke as you want it to be.

We will work with you to create initial sketches and then CAD CAM designs to consider and provide clear pricing before you reach a decision.
While we will not copy somebody elses design you are welcome to reference other rings you may have seen to provide inspiration in the creative process.