A gemstone (or gem, fine gem, jewel, precious stone, or semi-precious stone) is a piece of mineral crystal which, in cut and polished form, is used to make jewellery. Certain rocks, including lapis lazuli and opal) and some organic materials that are not minerals (such as amber, jet, and pearl) are also used for jewellery and are therefore often considered to be gemstones as well.
Most gemstones are hard, but some soft minerals are used in jewellery because of their sheen or other physical properties that have aesthetic value. Rarity is another characteristic that lends value to a gemstone.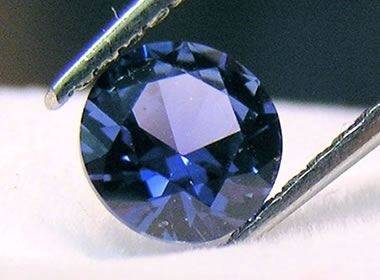 Sapphire and ruby are both gems of the mineral corundum. Both of these gemstones have the same chemical composition and the same mineral structure. Trace amounts of impurities determine if a gem corundum will be a brilliant red ruby or a beautiful blue sapphire. Trace amounts of iron and titanium can produce a blue color in corundum. Blue corundums are known as "sapphires." The name "sapphire" is used for corundums that range from a very light blue to a very dark blue color. The blue can range from a greenish blue to violetish blue. Gems with a rich blue to violetish blue color are the most desirable.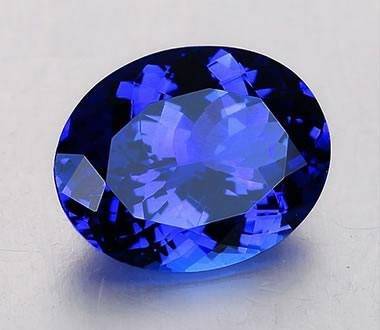 Tanzanite is a trade name that was first used by Tiffany & Co for gem-quality specimens of the mineral zoisite with a blue color. Tiffany could have sold the material under the mineralogical name of "blue zoisite," but they thought the name "tanzanite" would stimulate customer interest and be easier to market. The mineral zoisite naturally occurs in a wide range of colors that include colorless, gray, yellow, brown, pink, green, blue, and violet. The name "tanzanite" is used for a color variety of zoisite that ranges from blue to bluish purple to bluish violet.
Rubies are gem corundums with a dominant red color. The color can range from orangy red to purplish red or brownish red. The most desirable color range is a pure vibrant red to a slightly purplish red. The red color of ruby is produced by the presence of chromium in the gem. A small trace of chromium will produce a pink color. To be considered a ruby, there must be enough chromium to give the gem a distinctly red color.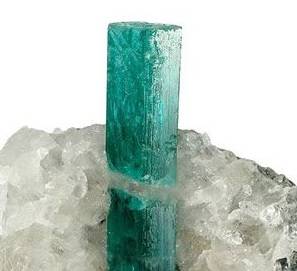 Emeralds are gem-quality specimens of the beryl mineral family with a rich, distinctly green color. They are found in igneous, metamorphic, and sedimentary rocks in a small number of locations worldwide. Emerald is defined by its green color. To be an emerald, a specimen must have a distinctly green color that falls in the range from bluish green to green to slightly yellowish green. To be an emerald, the specimen must also have a rich color. If the beryl's color is greenish blue then it is an "aquamarine."
Amethyst is the purple colour variety of quartz. It is the most popular purple gem and one of the most popular gemstones of all time. Amethyst is used to produce faceted stones, cabochons, beads, tumbled stones, and many other items for jewellery and ornamental use. Amethyst is an extremely popular gem because of its attractive purple color. Like the word "turquoise," the word "amethyst" is now the name of a color as well as the name of a gem material.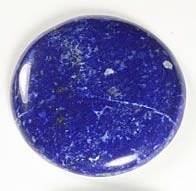 Lapis lazuli, also known simply as "lapis," is a blue metamorphic rock that has been used by people as a gemstone, sculpting material, and ornamental material for thousands of years. Unlike most other gem materials, lapis lazuli is not a mineral. Instead, it is a rock composed of multiple minerals. The blue colour of lapis lazuli is mainly derived from the presence of lazurite, a blue silicate mineral.