Over many years, significant investment and an unrelenting commitment to pushing boundaries, Pobjoy's have created and perfected numerous specialist numismatic techniques. From experimenting and creating new metal finishes to inventing entirely unique coins, innovation is in the Pobjoy blood. Some of these advances and processes have proven inherently transferrable to the design and creation of jewellery and other objects d'art.
ULTRA HIGH RELIEF FINISHING
In the quest to produce ever more detail and depth of image upon precious metal surfaces, Pobjoy's have successfully developed their unique 'Ultra High Relief' format. Combining a machine process with hand finishing, the extra deep relief allows for an unprecedented complexity of design and finish. It allows images of an effigy, for example, to be built up to a depth of several mm thereby creating a literal three dimensional effect. This process has since been successfully applied in the creation of limited edition Pobjoy pendants, cufflinks and bespoke pieces incorporating small diamond detailing.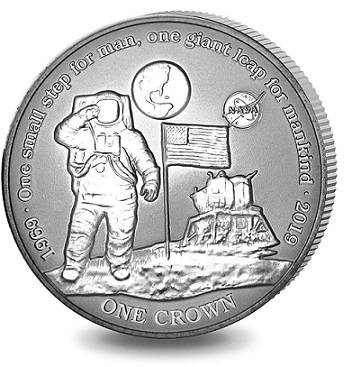 Through decades of experience in working with diamonds and machine processes of minting coins, Pobjoy has mastered the art of setting micro size diamonds into precious metal coins and similar surfaces. This combines automated heavy machine engineering with highly skilled traditional cratfsmanship, understanding and experience. The result is the ability to actually claw set very small, high quality diamonds upon seemingly flat metallic surfaces, by setting the main body of each claw into the machine striking process with infinite accuracy. An example of this technique is illustrated below.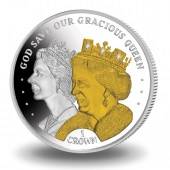 Virenium is a Pobjoy patented silver-coloured base metal alloy in the nickel silver family, often used for commemorative coins and medals. It is composed largely of copper, with nickel, zinc and other constituents. It is intended to have the look and stability of precious metal. Used in high denomination coinage since 1978, the process was invented and developed by Derek Pobjoy in the 1970's and is a blend of predominantly copper, zinc and nickel. It is Pobjoy Mint trademarked.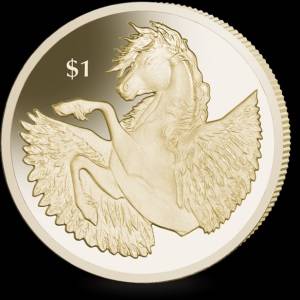 In the endless quest to innovate and create coins and medals of ever greater appeal, Pobjoy's have been at the forefront of coin colouring techniques. While some coins are still hand enamoured after the coin striking process or even struck in a particular colour or unusual metal, sophisticated pad printing techniques are also employed. Using cutting edge, computer aided, adapted specialised machinery, it is now possible to create highly durable, incredible colour detail and finishes, as can be seen below.