Our solitaire diamonds and centre stones are provided with an official certificate by one of the leading grading institutes including the GIA, IGI and WGI. Each certificate is specific to each diamond and is included with your finished diamond jewellery item. We will also retain an electronic version on file for future reference.
GEMOLOGICAL INSTITUTE OF AMERICA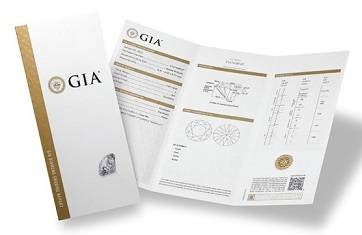 INTERNATIONAL GEMOLOGICAL INSTITUTE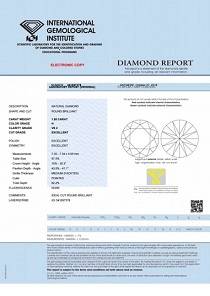 WORLD GEMOLOGICAL INSTITUTE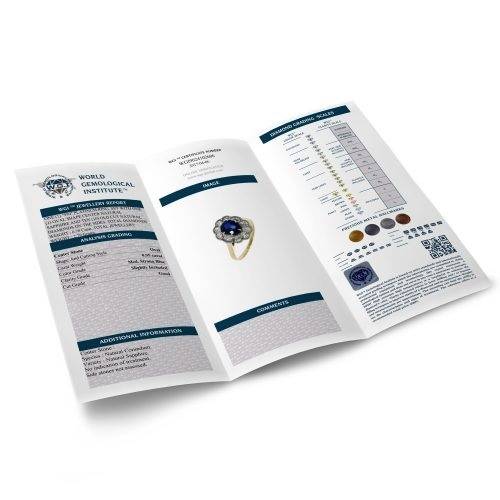 Each diamond certificate details the specifications of a diamond and are an assurance of it's quality and integrity. At Pobjoy we guarantee that each diamond we sell comes with a certificate from only the most respected and recognised grading laboratories and institutes in the industry.
For diamond set jewellery the individual carat weight of each stone is generally less than 0.10 (or '10 points'). Where the colour and clarity is specifically referred to in our product summary we are usually able to provide a certificate of verification. For example, a Hatton Garden Diamond Laboratory certificate provides a photo of the item, the grading of the precious metal used and the diamond grade.