Today, many consumers buying jewellery are understadably concerned that it should meet the highest ethical standards. Raw materials should not fund wars; that their extraction should not harm the environment and that indigenous peoples and workforces should not be exploited. The global jewellery industry has done much over recent years to address these concerns and there are many initiatives in place to regulate mining, improve best practice and give back to the communities in those countries where gold and diamonds are mined.
The diamond industry alone employs 10 million people globally and income from gold and diamonds makes a real difference to the developing world by providing jobs, roads, healthcare and education.
Pobjoy Diamonds is a member of The National Association of Jewellers (NAJ). The NAJ works diligently with its membership with a common end goal towards a clear policy of transparency and traceability for all materials used in the production of jewellery.
Sustainability means more than a buzz word. At Pobjoy people come first. That's why from the early stages of the COVID-19 pandemic our UK facility was temporarily closed and only reopened on a reduced working week from July 2021 onwards.
Throughout this period Pobjoy has prioritised team welfare and the wellbeing of visiting customers, meeting and often exceeding the ever changing government health and saftey guidelines.
In addition to the responsible sourcing protocols of our natural mined diamonds, Pobjoy has been an early and enthusiastic proponent of laboratory grown gems.
While it is true that the energy consumption involved in the creation of laboratory diamonds may to some degree impact upon their ethical credentials, on balance the evidence supports their longer term sustainability over more traditional mining techniques.
Presentation and packaging is another sustainability priority. Our policy is to present our diamonds and jewellery as luxuriously as possible by using recycled materials and avoiding single use plastics where practicable.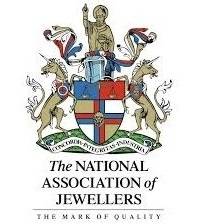 To help reinforce these standards, Pobjoy Diamonds strictly abides by the NAJ's Code of Ethics which are as follows:
To maintain the highest level of personal integrity, honesty and business ethics.

To comply with all Government laws and regulations relating to the jewellery, watch and related industries.

To support and abide by the Articles of Association and objectives of the British Jewellers' Association and this Code of Ethics.

To provide a standard of product and service of the highest possible quality commensurate with price.

To establish clearly the guarantee or service policy regarding all merchandise and to fulfill that policy.

To provide knowledgeable and competent expertise and clearly indicate the true quality of products offered for sale.

To adhere to sound business practices and thus ensure continuing service to customers and suppliers alike.

To provide knowledgeable and competent expertise and clearly indicate the true quality of products offered for sale.

To refrain from all forms of design copyright and trademark infringement.

To refrain from trading in conflict diamonds and to adhere to the Kimberley Process in full.
The Board of Directors - Pobjoy Diamonds & Fine Jewellery Limited
NAJ Member Identification 65202