The Journey Of Your Pobjoy Diamond Ring
Responsibility Starts At The Source
Whichever diamond shape and grade you choose for your Pobjoy diamond ring, you can be sure it has been responsibly sourced.
As members of the National Association of Jewellers (NAJ) we willingly comply with the high ethical standards laid down by them. This includes compliance with the Kimberley Process.
The Kimberley certification process prevents diamonds from an area of conflict entering the legitimate diamond supply chain.
Most of the diamonds we source have been mined in countries such as Canada, Russia, South Africa, India and Australia.
All the diamonds we source are from recognised Kimberley Process compliant diamond suppliers and provided with independently graded certification.
We are also able to provide more detailed information regarding origination, such as the specific localised geographical location and in many cases the mining group responsible.
Should you have personal preferences concerning the origination of your diamond, we will be pleased to incorporate this in to our selection process.
Objective Diamond Quality Grading
Central to the Pobjoy ethos is our extensive and eclectic choice of diamond cuts and carat weights of the very highest standard, which have been professionally graded and verified.
This is why every diamond we supply has been independently evaluated and certified by either the GIA or IGI. These gemological institutes are the most highly respected and globally recognised within the diamond industry.
We then apply our own methodical advanced filtering process in the selection of each stone, using our substantial experience and expertise. Identifying only those diamonds which meet our exacting standards and customers' high expectations defines our process.
No matter what the cut or carat weight, our approach is the same. So you can be sure your diamond will be bristling with life and brilliance.
Our precious metal settings use patented state-of-the-art laser guided arm precision technology, coupled with expert manual cratfsmanship. Using CNC seamless tubes as opposed to using cast mounts, every Pobjoy diamond ring is created without any porosity whatsoever and with maximum tensile strength.
This results in an ultra smooth tactile polished finish that is simply unrivalled and breathtaking. We are so confident that our quality is the very best that we offer a manufacturer's lifetime warranty on every diamond engagement ring we create.

" We make buying a beautiful diamond an enjoyable and informed experience.
Providing our customers with truly independent diamond grading and certification ensures complete peace of mind."
Richard Cunningham. Managing Director, Pobjoy Diamonds & Fine Jewellery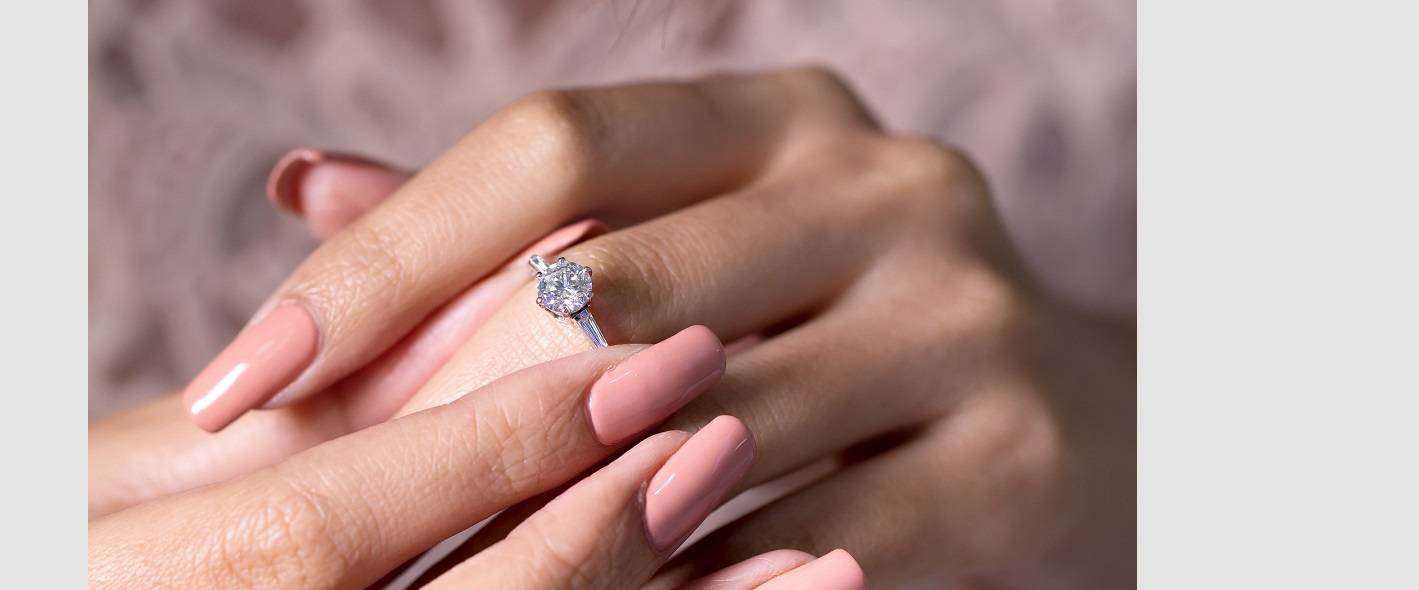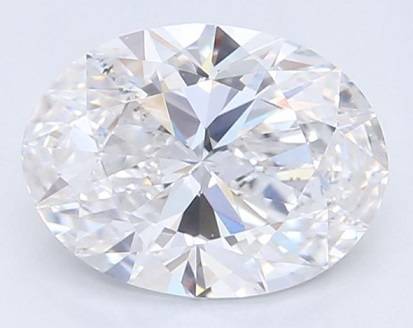 Your Choice Of Precious Metal
We will create your diamond ring in whichever precious metal you prefer. Choose from 9, 14 or 18 carat gold, 950 platinum or palladium. You can also combine contrasting gold tones together.
Each scintillating diamond is meticulously set within robust and durable prong clasps, expertly finished to minimise visual distraction from the centre stone.
This attention to detail is paramount in protecting the diamond's pointed extremities against the risk of knocks and chipping - which is especially important for pear, marquise and princess cuts.
Opt for your preferred font to leave your unique message to the one you love inside your diamond ring. Personalisation comes as standard.
All our diamond rings are hallmarked by the Sheffield Assay Office in the UK with the Pobjoy makers mark. We also stamp the distinctive Pobjoy signature inside each ring setting.
Every Pobjoy diamond ring is then thoroughly hand polished and inspected.
Once lovingly prepared with our iconic presentation it's over to you for the most exciting part of the journey so far...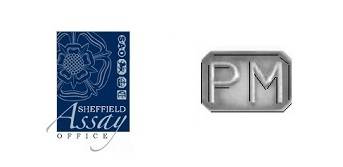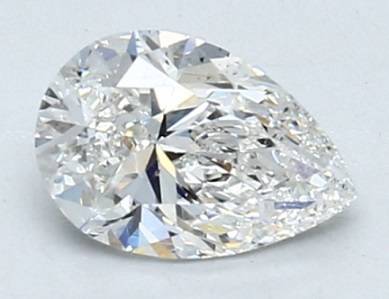 " Every diamond ring we create is sized to fit...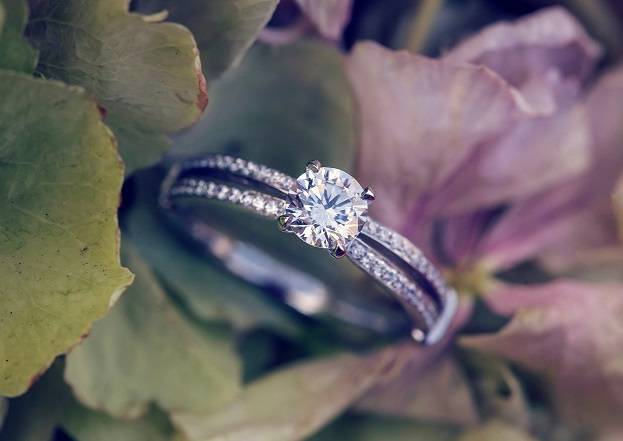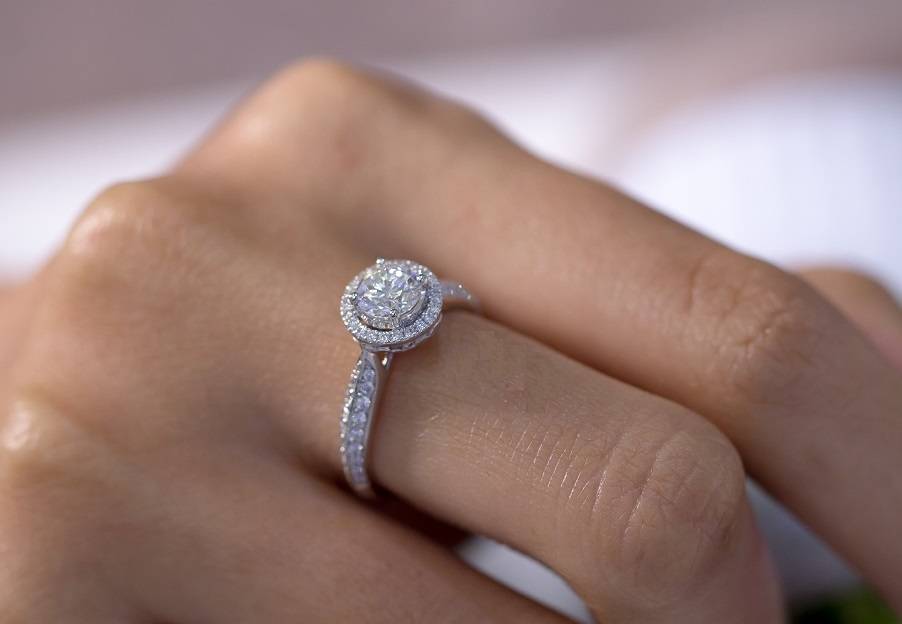 ...and personalised with your chosen message. "
Choosing a Pobjoy diamond ring means as much to us as it does to you.
We understand that satisfying your high expectations defines our promise to you. This means that every customer becomes a valued client from the moment they receive their cherished piece.
For example, every Pobjoy diamond engagement ring is covered by a lifetime warranty covering workmanship.
We also provide a free re-sizing service should your diamond ring not fit perfectly the first time.
Loyalty reward points are credited to your account on every purchase you make, giving you discounts on future shopping in our e-boutique.
And should you need your diamond ring repolished, professionally cleaned or adjusted later on we are at your disposal.
Our Quick Guide To Diamonds
What makes one diamond sparkle more than another?
How important are colour and clarity?
What is an "eyeclean" diamond?