In simplified terms, the 'whiter' the diamond the better, with D being the most colourless. However, as can be appreciated from the colour table below, the naked eye will be pushed to identify any noticeable colouring until I.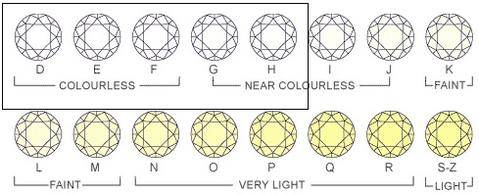 It is also worth noting that some diamonds of similar GIA colour grading may display very subtle hints of brown, green or milkiness. That is why, among other variables (such as the nature of inclusions and cut) when comparing diamonds and prices there will invariably be some difference in market value between two apparently identically graded stones.
Pobjoy mainly supply diamonds between D and H.