Pearls are the only jewels created by a living animal. Freshwater cultured pearls account for approximately 95% of total global pearl production but are less valuable than saltwater pearls. There are three major types of saltwater cultured pearls: Akoya, Tahitian and South Sea.
'Freshwater cultured pearl' is the formal industry term used to describe pearls which have been grown using mussels within a controlled environment. In simplified terms, rounder pearls with a high degree of luster and minimal imperfections are more sort after and valuable than smaller, irregular and dull versions. Baroque refers to pearls which are more obviously irregular, less circular, in shape. Although many companies refer to grading tables for pearls there is no formal universal grading standard.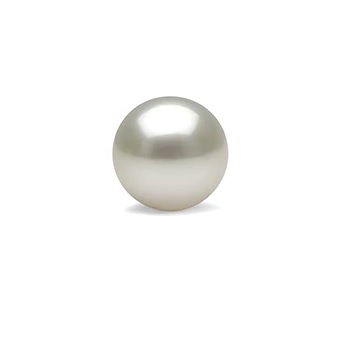 The akoya pearl is a saltwater cultured pearl from the akoya oyster. Akoya are considered to be the classic pearl used for necklaces and other pearl jewellery, with perfect round shapes, bright mirror-like luster and neutral colors. An average akoya pearl is only 7 mm. Akoya pearls are inherently round, although every harvest produces a percentage of baroque and keshi pearls, which tend to have the bright luster and shine common to the akoya, but a shape and look reminiscent of a freshwater pearl.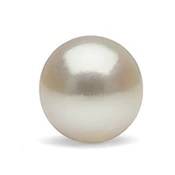 Exotic black pearls from the Black-lip pearl oyster are more commonly known as Tahitian pearls. These pearls are often referred to as black, but have a remarkable color range that covers the spectrum - from light, creamy white and grey, to regal greens and deep black. These pearls have become some of the most sought-after, expensive pearls in the world. Because of their vast color range, matching these pearls into a finished strand is an enormous task requiring thousands of loose pearls to create a single strand.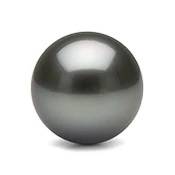 An extended growth period, large size and limited culturing area combine to make South Sea pearls the rarest of all pearl types. Found in colors ranging from optic white to a deep, honey gold, these pearls are prized by collectors and designers alike. The luster of South Seas pearls, whether White or Golden, is soft and luxurious. Only a small percentage of South Seas are spherical and as such, full strands of matched pearls are extremely rare.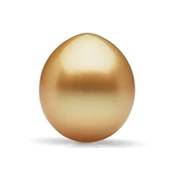 Mother of pearl is actually Nacre, an organic-inorganic composite material produced by some molluscs as an inner shell layer; it also makes up the outer coating of pearls. It is strong, resilient and iridescent. It is often used in jewellery, especially cuff links and decorative buttons as well as other object d'arts but is not of significant financial value in it's natural state.