Cushion, Emerald, Marquise, Oval, Pear & Princess Cut
True friends are like diamonds – bright, beautiful, valuable, and always in style.
The classic solitaire diamond ring remains the most popular style for engagement proposals.
Typically featuring a centre diamond or coloured gemstone mounted within a four or six prong claw setting, it is combined with a plain precious metal mount such that the ring maintains it's beauty over years of regular wear.
The centre stone can be round brilliant cut, princess ("square") cut, cushion, emerald, baguette, marquise, pear or even heart shaped.
In the case of all solitaire rings it is the centre stone which gets all the attention.
The process of buying an engagement ring from Pobjoy Diamonds remotely was made very comfortable and we are both delighted with the result.
ABOUT OUR SOLITAIRE DIAMOND RINGS
When shopping for your diamond ring there are a a multitude of considerations such as diamond cut, carat weight, grade and the setting of the ring itself.
We know you don't buy a diamond ring everyday and that is why our guidance and resources are here to assist you throughout this exciting process.
All our solitaire diamond rings share the inherent timeless qualities of elegance and style and are designed to showcase your chosen diamond to it's fullest potential - while being comfortable and practical to wear.
Your diamond ring is hallmarked in the UK with the Pobjoy makers mark "PM". A personalised engraved message inside the ring is also included.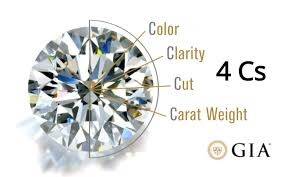 Our solitaire diamond rings come in an eclectic mix of designs and our prices include the independently graded and certified diamond as specified. We have additional designs if you cannot find quite what you want on this site and also offer full bespoke services.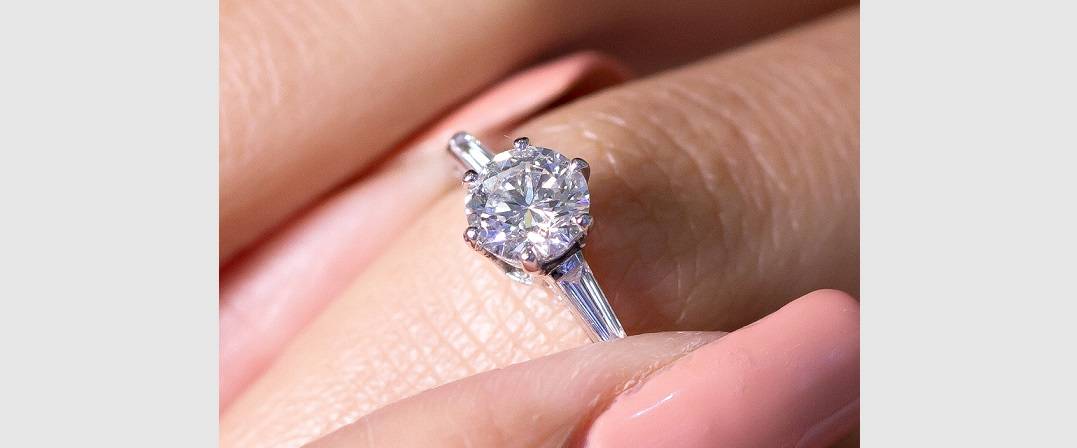 You can also choose from thousands of alternative diamonds in different grades, carat weights and specifications. Once we have established your requirements and budget we will identify a selection of suitable diamonds to select from and send you images, videos and certificate details with exact pricing. We can even send you a sample ring to try at home first - or you can arrange to come in and see us - we would love to meet you.
Because we source every diamond to each of our customer's requirements we need never try to sell you a diamond just because we have it in stock.
We exclusively supply diamonds independently graded and certified by the most respected gemological institutions and provide you with certification when you purchase your diamond ring from Pobjoy. This is your complete assurance that the diamond you choose is exactly as described and can be used for valuation and insurance purposes in the years to come.
FLUORESCENCE, SYMMETRY & POLISH