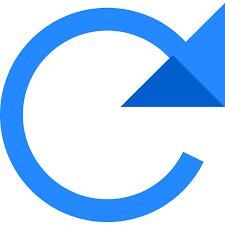 We offer a Return Option on most of our mined and lab created loose diamonds.*
If you have selected the Return Option (where featured) when placing your order, your chosen stone is sent to you free of shipping charges, including to outside of the UK, upon confirmation of availability and receipt of payment by us.

For orders within the UK, should you decide to return the stone to us, we will deduct a Return Option fee, which consists of approximately 2% of the purchase value plus an insured return-shipping charge, from your refund. The total Return Option fee is as stated in the relevant product page.

For orders from outside of the UK which include the Return Option fee and which are paid for by credit or debit card in a currency other than GBP, should you decide to return the stone to us, we will deduct an additional 4% of the total price of the item returned from your refund, to cover card and currency conversion charges incurred by us when processing refunds on overseas orders.

For orders from outside of the UK paid for by the wiring of funds to our bank in any currency we agree to accept, should you decide to return the stone to us we will only deduct the standard UK Return Option fee you have already paid from your refund.

You just need to let us know within three days of receipt of your order if you wish to make a return and for the diamond to be collected within five business days.

If you have chosen the Return Option when placing your order and you decide to keep the diamond, we will refund you the Return Option fee previously paid by you.

Please check product pages for Return Option fee details. Alternatively, email us at contact@pobjoydiamonds.com if return option/fee is not stated.

Please remember to include the product details or link.

Return shipping is arranged by us with trusted third parties and the cost included within the Return Option fee.

Where our Return Option is not featured within the product page, it may still be possible to return a stone in exchange for a credit note. Please ask us first before placing your order.
Shopping from outside the UK?
* Subject to receipt by Pobjoy Diamonds of the original certificate and stone in exactly the same condition as supplied.
We will not accept a return nor refund the original purchase price if we identify any indications whatsoever of damage or abrasions to the stone. In this event, we will return the item to you, deduct the shipping charges at cost and refund the remaining Return Option fee to you. Please note that certified lab grown diamonds include the certificate details nano- engraved by laser around the girdle of the diamond.
If by the end of three days from receipt by you we do not receive notice of your intention to return the diamond to us, your order shall be considered fulfilled and irreversible, unless agreed with us beforehand in writing.